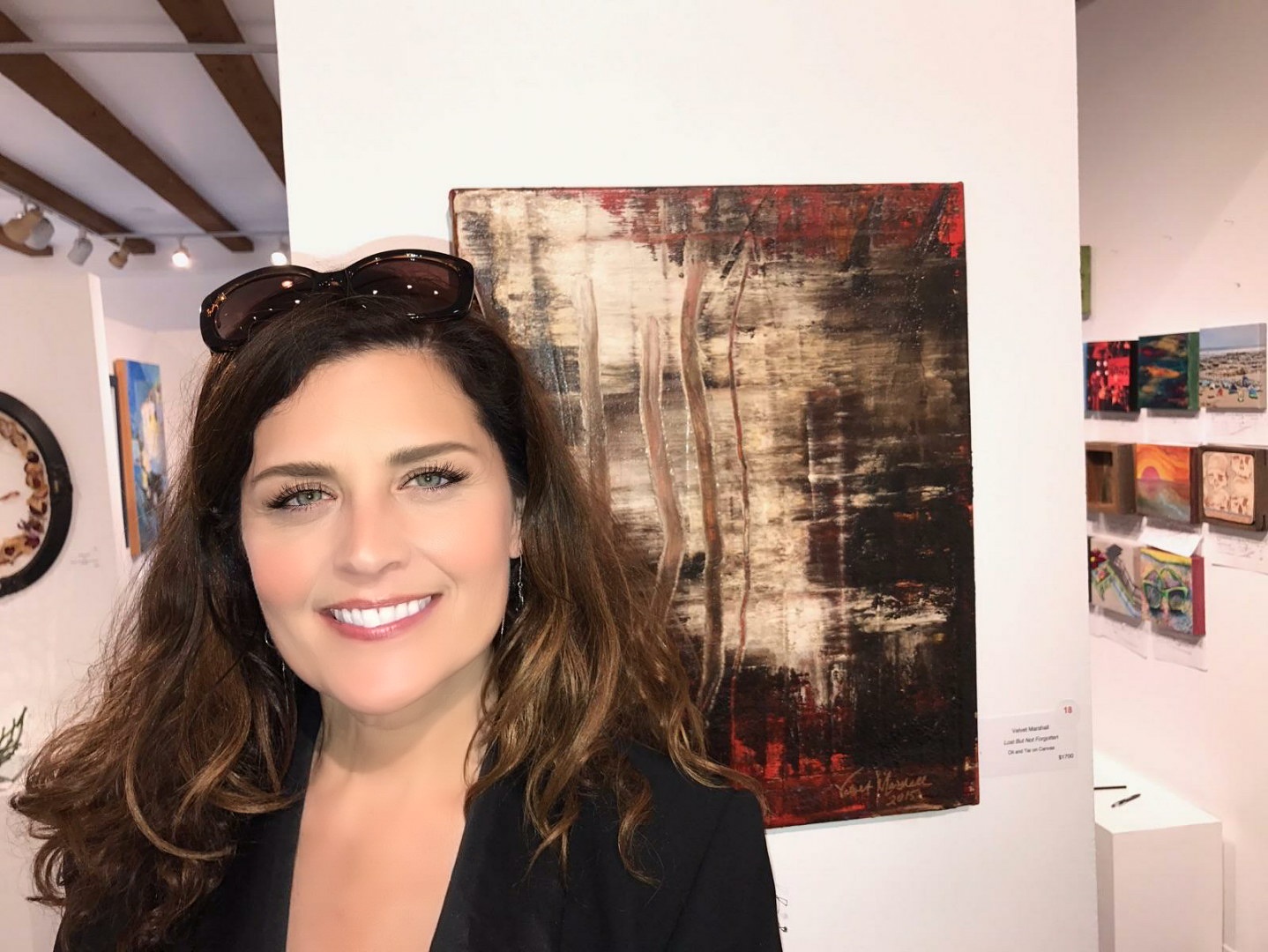 "Velvet is such a strong powerful artist, she works in unusual mediums. She creates a strong artistic language with her powerful creations.
She was great to work with on the Topanga Studio Tour! Very professional in her approach to talking about her artwork."
- Robin Becker, curator Topanga Canyon Gallery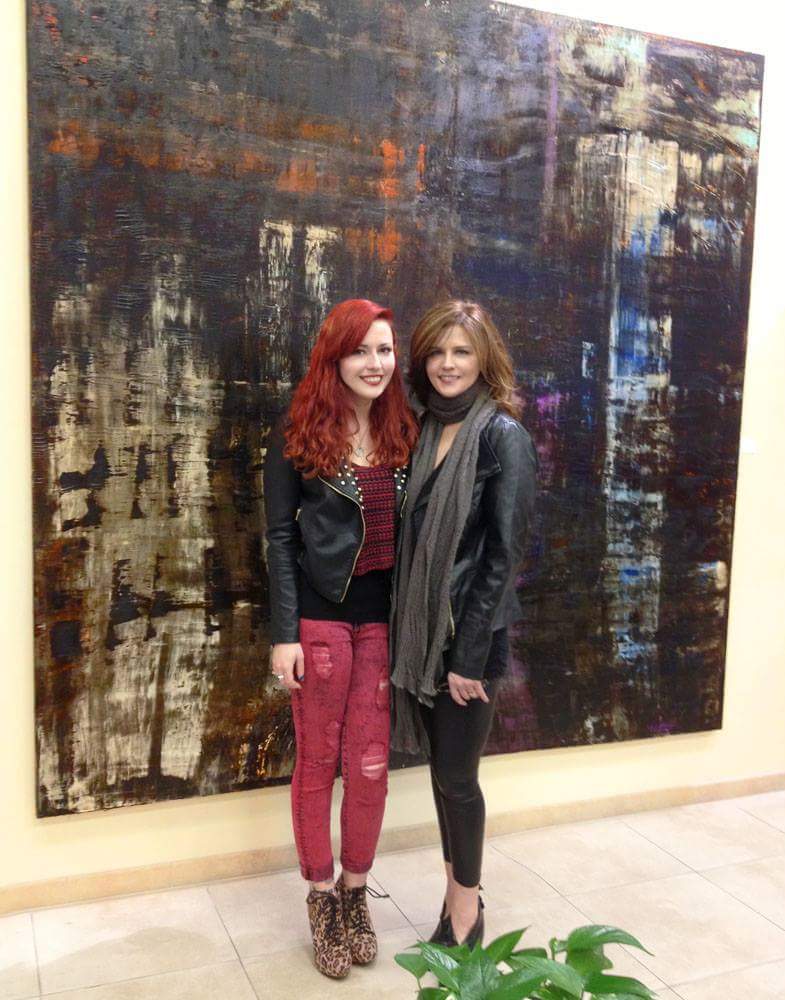 "Velvet Marshall is an incredible artist. I love her painting at South Bay Lexus In Motion Art Exhibition.
Her style and technique has made "The Bridge Over Troubled Water " an incredibly beautiful painting."
- Jody Wiggins, curator, The In Motion Art Committee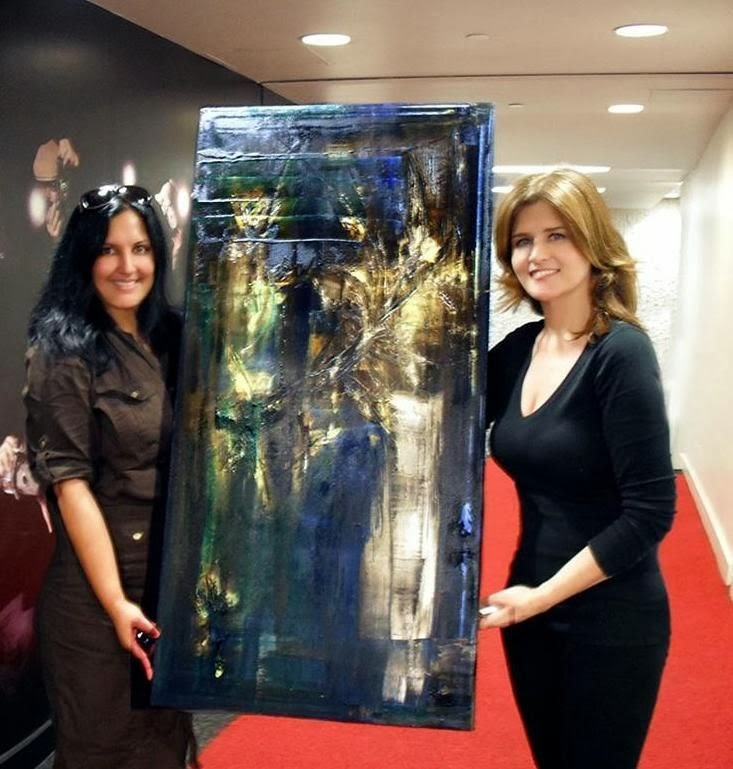 "I first saw "Sargasso Sea" when Velvet first posted it online. I knew immediately that I wanted this piece. The way the colors moved through the canvas struck a calmness in me that I hadn't felt in a long time. I knew I needed to bring that into my home. Forever."
- Anjali Raval, private collector, Los Angeles, CA
"Upon my retirement, one of the things I wanted to take up was painting. Fortunately for me, Velvet was just beginning an Acrylics painting class in Topanga! Velvet is a natural teacher who comes with an extensive background and knowledge in fine arts. She has a positive, warm personality and is full of encouragement and praise for her students. I have now taken a few of her 6 week courses and I have learned so much. The latest class on abstract painting has been excellent. Velvet taught us how to use different acrylic mediums and tools besides brushes to create an original piece of art work. I am so happy to have found this wonderful teacher! Thanks, Velvet!"
- Marianne Bordier, art student, Topanga, CA
"I started taking weekly acrylic painting class in the Spring of 2017 with Velvet at a local community gathering place. She is awesome! I've been painting on and off my whole life but am finally learning the basics and have been much happier with my work since meeting Velvet. She has helped me turn a corner with painting and I am so glad to have met her."
- Mary Dippel, art student, Topanga Canyon CA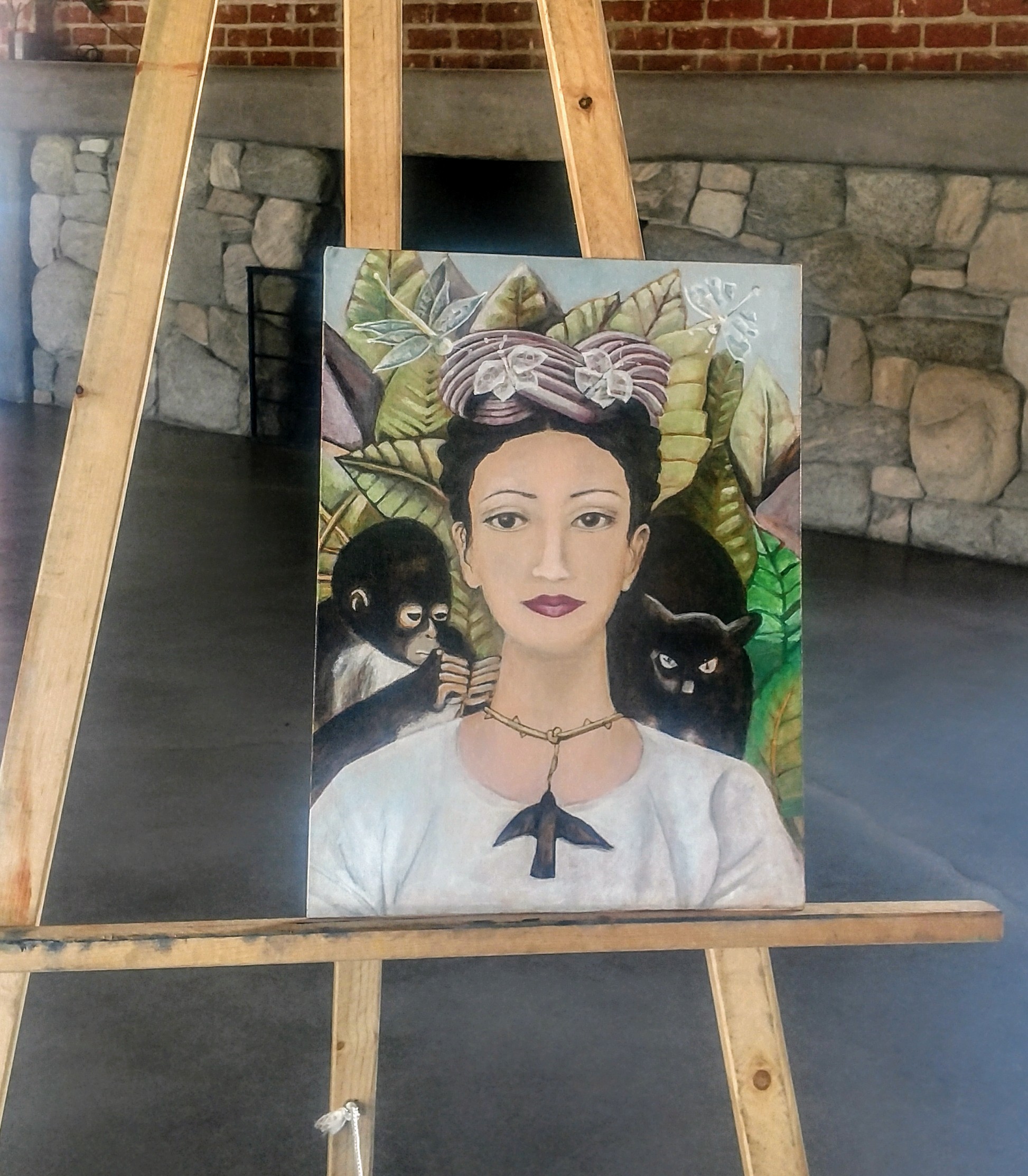 "Velvet Marshall is one of the best teachers I've ever had… knowledgeable, upbeat, encouraging, and always inspiring. Her classes incorporate a range of media, styles, and a relaxed atmosphere that helped me get through the jitters of doing art and made it enjoyable. Thanks, Velvet!"

- Joanne Helfrich, art student, Los Angeles, CA
"My introduction to Velvet Marshall and her art has been through the South Bay Focus and the South Bay Contemporary.
Velvet is artist of great expertise and her paintings are always fresh and interesting no matter the subject. Velvet is also very friendly and easy to know. Love her work which also inspires me."
- Gloria D Lee, artist, Manhattan Beach, CA
"I have sold Velvet's beautifully painted abstracts to several designers who have all been delighted with the feedback from their clients. Velvet's passion for art really shines through in her work and I hope we can do business for many years to come!"
- Roy Stone, owner of Stone Art, Santa Monica, CA